June Events

Sunday Mass, May 31, 2020
If you are enjoying Mass from home, please consider giving a donation to The Historic Church of St. Patrick! Please click the button below where you will be directed to the safe, secure, online PayPal portal where you can make your contribution via credit card or PayPal account. You DO NOT NEED a Paypal account to make your contribution.

Click HERE for important changes to Mass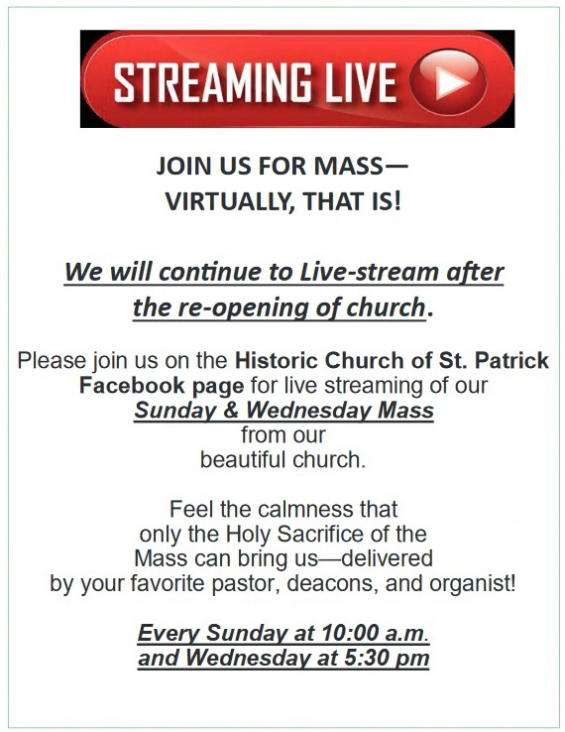 Enjoy our new Historic Church of St Patrick YouTube Channel!
Click the upper right corner of the video for a menu of our playlist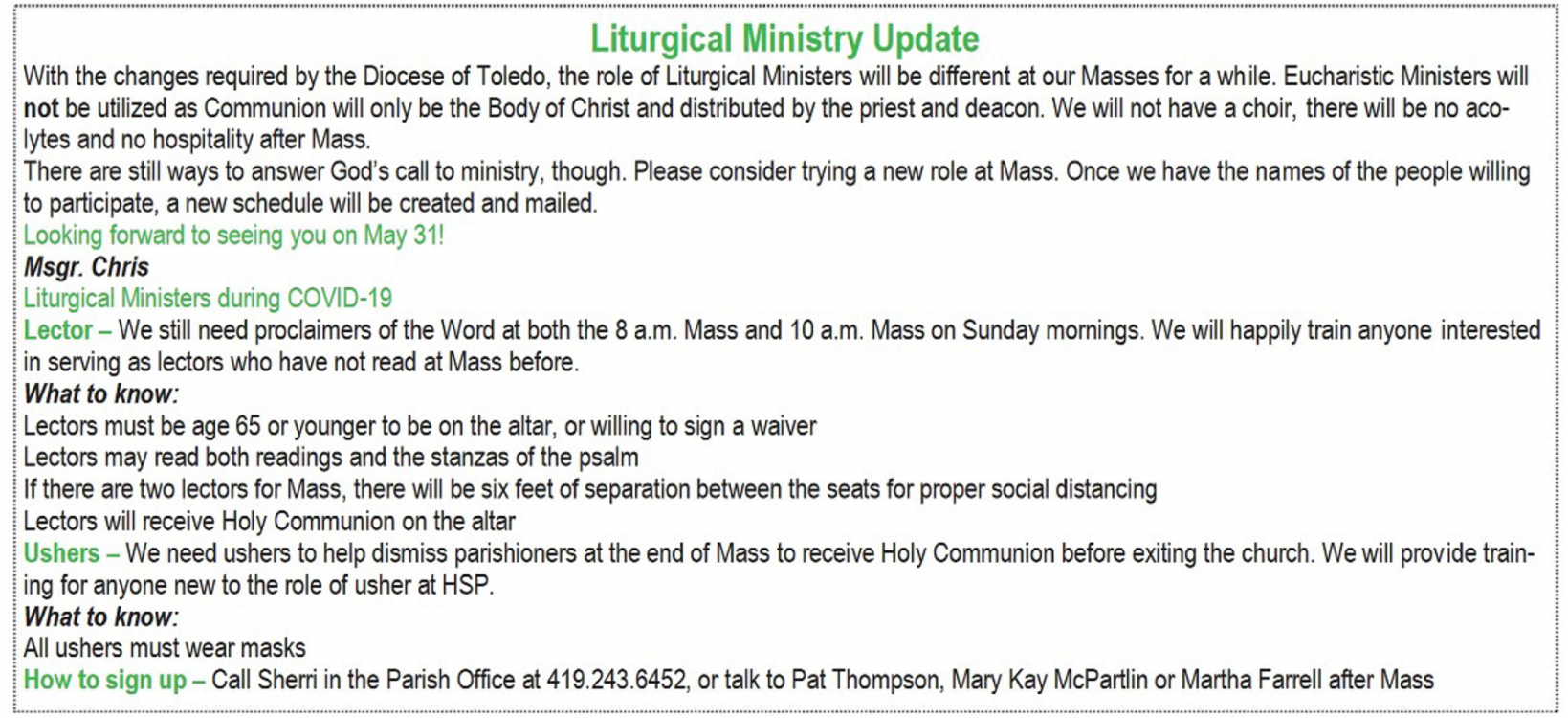 To sign in up for Formed
follow these instructions or watch the video below:
Click here for Formed Video Instructions


Volunteers Needed!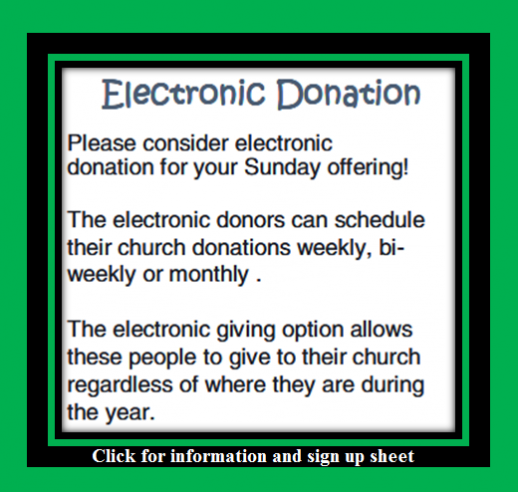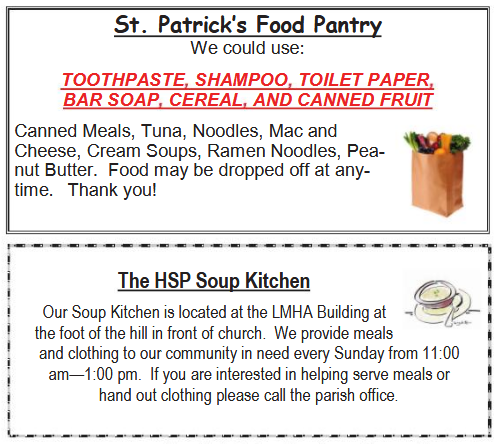 We still have spots available if you would like to join Monsignor Vasko!
Waiting for June 15th announcement from Notre Dame and Navy to confirm game is on.